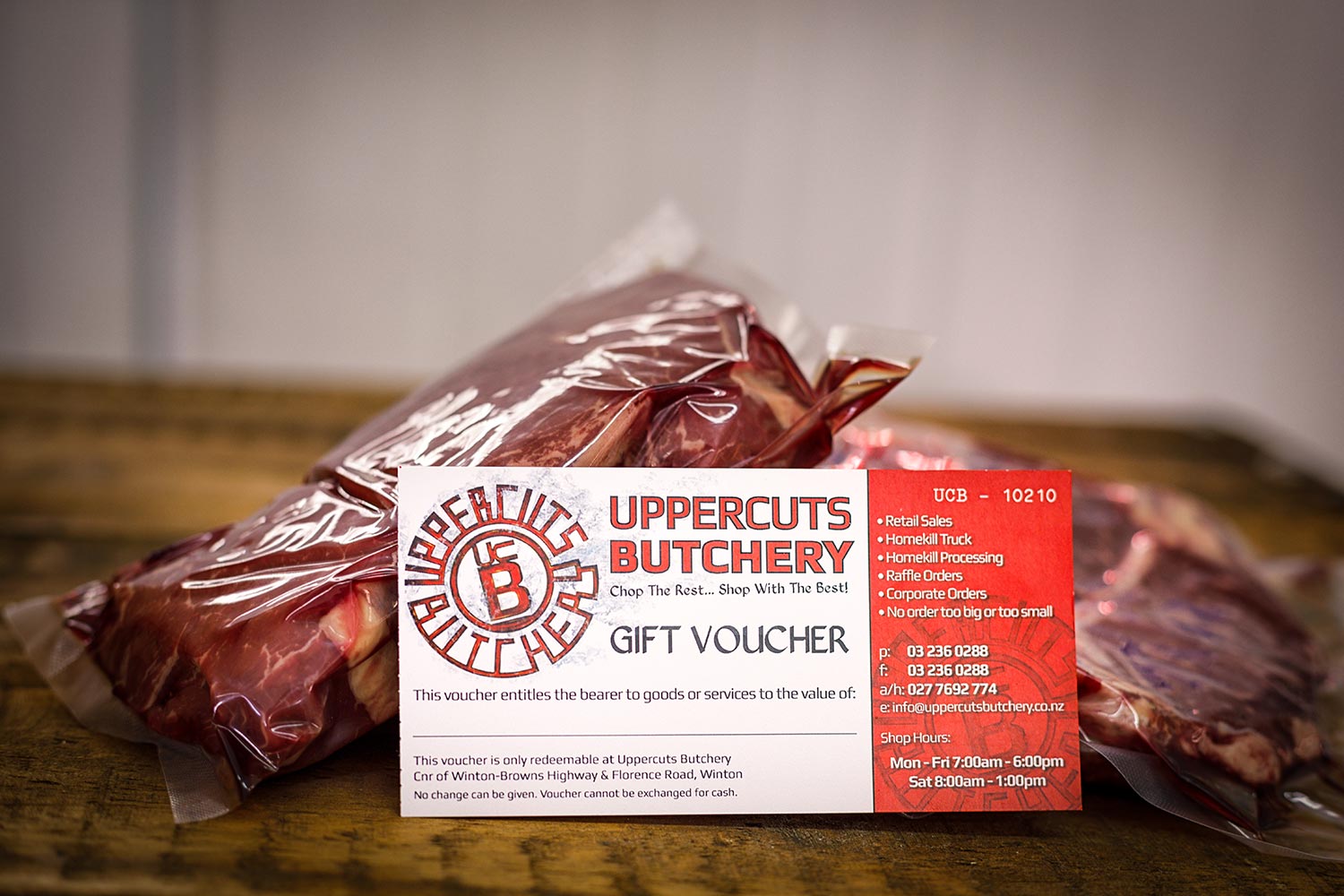 Online Only Gift Vouchers
Give boring gifts an Uppercut and share a gift you know they'll love — A gift voucher to order their own top-quality meat box!
THESE GIFT VOUCHERS ARE FOR ONLINE USE ONLY.
The gift voucher has a unique online code for the website. If you'd like a physical voucher to use in the Uppercuts Butchery store in Winton, click here instead.
Gift Vouchers (Can be used online only)
$50.00 – $500.00
or 6 weekly interest-free payments from $8.33 with
what's this?