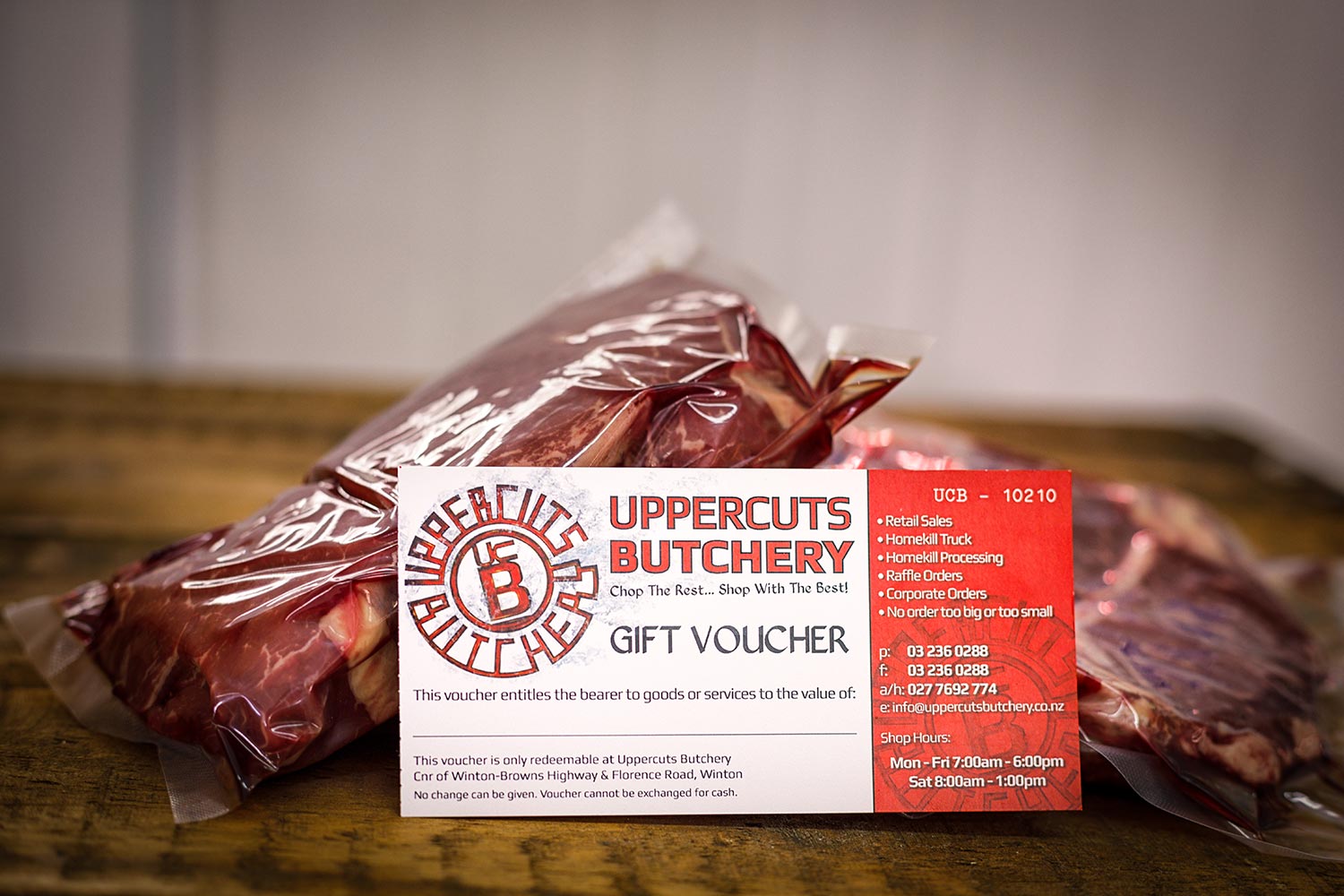 In-Store only Gift Vouchers
Give boring gifts an Uppercut and share a gift you know they'll love — A gift card to order their own top-quality meat box!
THESE GIFT CARDS CAN ONLY BE USED IN-STORE.
We also have online gift cards that work with our online shop. If you'd like to purchase an online-only gift voucher, head here.
Gift Card (Can be used In-store only)
$25.00 – $500.00
or 6 weekly interest-free payments from $4.16 with
what's this?